Welcome to Dundee's journey to Net Zero
Click on one of the icons above to get started!
In each section you can find information on what climate change is, learn about the carbon jargon, how it will affect Dundee and which actions can be taken. For organisations this can mean developing a Net Zero plan and developing an understanding how different operational elements will have to adapt to be ready for the future. Find local and national information to help you get started and explore the resource section for more support and information.
Are you a community group looking for funding? Explore the funding finder to help you navigate the funding jungle and get started with your next climate action project!
Schools are leading the way to a better future, with that in mind explore the schools section to find inspiration for incorporating sustainability & climate change into the curriculum. Explore the schools resource page with even more information.
And last but not least - individual action matters! Explore our public section to learn about all things sustainable living and let your journey begin!
NEWS x CURRENT PROJECTS
Dundee x Hello Lamp Post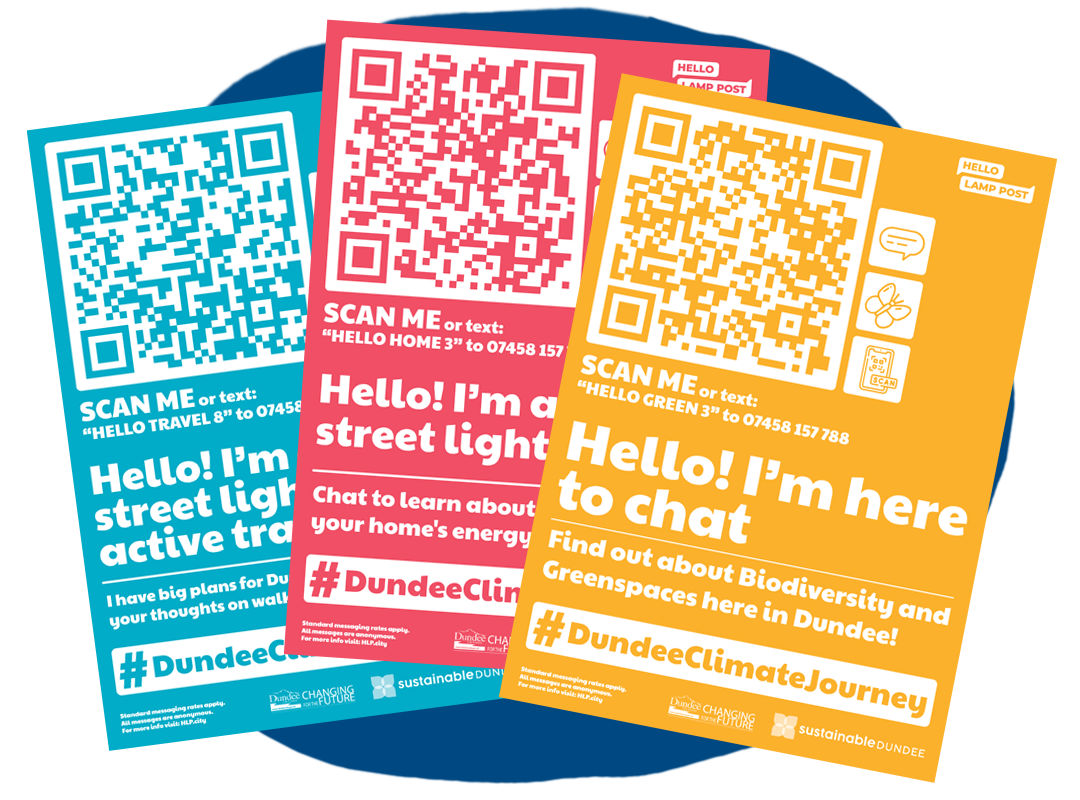 Dundee is alive!
You may have noticed some interactive signs popping up on objects around Dundee, asking people to have a friendly chat. Using Hello Lamp Post, an innovative engagement platform that makes public spaces interactive, we're looking to hear from our diverse community about how they feel and share some information about how to take action against climate change. Users will even have the opportunity to win a prize if they take our Dundee Climate Action quiz!
View More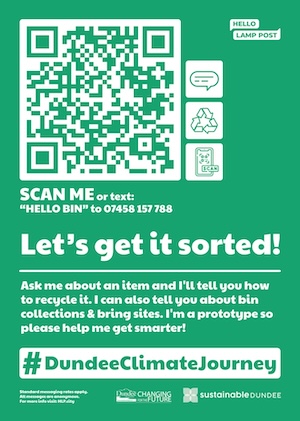 Recycling made easy!
Recycling smarter with our interatice chatbot. Ask about items, bring sites, and collection calendars.
View More
New energy price caps:
October 2023
Ofgem imposes a maximum price an energy provider can charge its customers for electricity and gas as well as a maximum it is allowed to charge for its daily standing charges for both.

THE DUNDEE CLIMATE FUND 2.0
Now open for applications!
The Dundee Climate Fund 2.0 has £374,799.98 funding available.
Dundee's communities have been consulted about the kind of projects they would like to see. Applicants are strongly encouraged to align funding proposals with community suggestions, however other propsals considering the main topics will also be considered. 

---
Do you have a great idea for climate action project in your community or a city wide project for Dundee?
We're keen to hear from you - please share your ideas with us using the form below. 

We would like to share these ideas with our partners for the next Dundee Climate Fund round in 2024!
Dundee City Council x Innovate UK Net Zero Living Programme
We're extremely proud to announce that Dundee City Council has been successful in the Innovate UK Net Zero Living Programme!
The proposed innovation will accelerate the development and delivery of local area energy plans and statutory Local Heat and Energy Efficiency Strategy (LHEES) in Scotland and local energy projects by developing datasets and software solutions to overcome systemic barriers such as finance, capability, coordination of grid reinforcement, and system governance.
NOW LIVE! The Sustainable Dundee Map
A whole new way to explore local sustainable initiatives
Sustainable Dundee have developed an interactive map of all the Dundee initiatives that link directly with each of the UN Sustainable Development Goals (SDG's). The UN SDG's are an urgent call to action to end poverty, protect the planet, and ensure that by 2030 all people enjoy peace and prosperity. The 17 Goals are connected, which means that action in on area will affect outcomes in others.
Dundee's Emissions Dashboard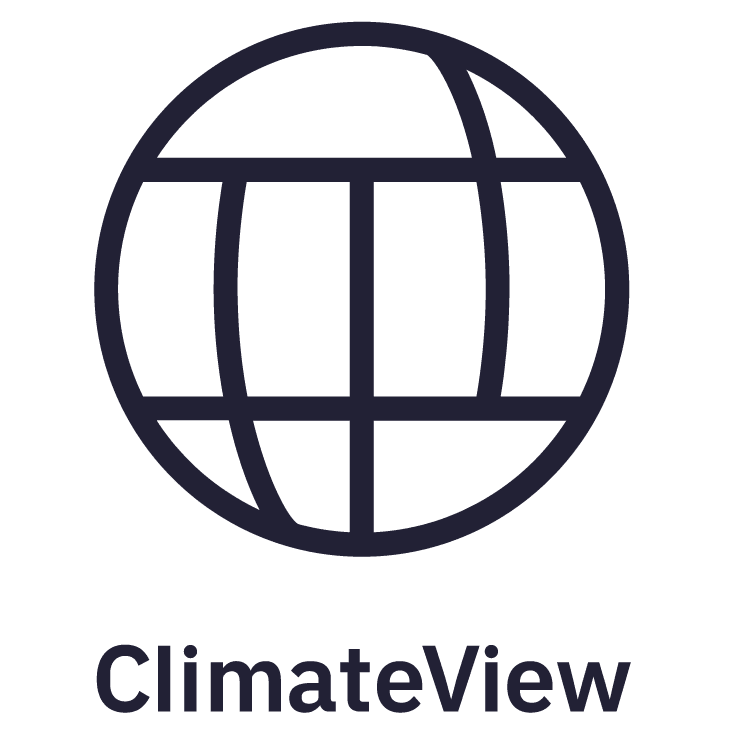 Dundee is the first local authority in Scotland to use the ClimateOS Platform, digitising its climate data in a bid to speed up climate action and reach its goal of net-zero emissions by 2045.
Cities around the world are facing increasing pressure to develop strategies that reduce their emissions. Whether it's a 2030, 2040 or 2050 net zero target – doing nothing is simply no longer an option. When looking where to start, the choices can be daunting, but as the climate crisis intensifies, long-term planning must not obscure the need for urgent action.
Explore the Emission Dashboard
Events & Opportunities
Find out what's on and get involved
Events
Join Dundee Rep for the November Climate Café. Meet like minded individuals and share climate action in Dundee.